If you have a business idea which is truly innovative, unlike anything else currently on the market, and which you want to establish in the UK, you may be able to apply for an Innovator Founder Visa (previously called the Innovator Visa).
In order to apply for an Innovator Founder Visa, you must provide evidence that:
you have a proposal for a business which is:

new
original, innovative and unlike anything which is already on the market
viable and has the potential to grow to service both national and international markets
is capable of scale

your proposal has been endorsed by a designated Endorsing Body such as Innovator International or Envestors Limited
you have English language skills at a minimum level of B2 on the CEFR scale
you have enough money to support yourself in the UK when you arrive, or prior to switching to this visa

this is usually defined as having a minimum of £1270 in your bank account for at least 28 consecutive days before applying
An Innovator Founder Visa is valid for up to three years, but you will have to meet your Endorsing Body after 12 and 24 months in order to prove that you are making sufficient progress with your business. If you are not, your endorsement may be withdrawn and the validity of your visa may be cut short. You can apply to extend your visa when it is due to expire.
If you want to start a smaller yet still innovative business in the UK, you may instead want to consider applying for a Start-up Visa.
Benefits of an Innovator Founder Visa 
The Innovator Founder Visa gives succesful applicants a good degree of freedom to pursue activities away from the specific business tied to their application. Individuals with an Innovator Founder Visa are permitted:
to set up one or several businesses
to work for their business
to work outside of their business, providing the work they are doing requires at least a 'Level 3' qualification or is designated as an eligible occupation for the Skilled Worker visa
to bring their partner and/or children to the UK with them as dependants, if eligible
to travel out of and return to the UK
to apply for Indefinite Leave to Remain (settlement) after 3 years
Innovator Founder Visa process and costs
Once the Home Office has your application and any supporting documents, you can usually expect to receive a decision within three weeks if you are applying from outside the UK. If you are already in the UK when you apply, getting a decision can take up to 8 weeks.  You may be able to receive a decision within in a few working days depending on your specific circumstances by paying for UK Visas and Immigration's priority or super priority service.
Applications for an Innovator Founder Visa cost £1191 if applying from outside the UK, and £1486 from within the UK. If you wish to include any dependants to your application i.e. your partner and/or any children, you will have to pay the same amount again per each person you want to add.
You will also have to pay the UK's healthcare surcharge as part of your application for each year that the visa will be valid.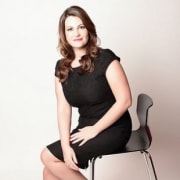 Neveen Galal
Neveen is a UK Immigration Solicitor with over 20 years experience in UK Immigration Law. She represents corporate and individual clients seeking assistance with any visa category to the UK. Neveen is a graduate of Westminster University, from which she was awarded the 2021 Westminster Alumni Outstanding Achievement Award.
Neveen's rapid career trajectory saw her progress at pace from paralegal to Head of Department level, and then to earning a place on her firm's Board of Directors by the age of 28. This achievement was recognised by Who's Who placing her in their directory of 'Britain's Business Elite' in 2008. Neveen then went on to establish her own boutique Immigration Law Firm in the City of London in 2015. She also co-founded the Hexagon Legal Network in 2017.
Neveen is passionate about all aspects of UK immigration law, and is committed to providing bespoke residence and citizenship solutions to citizens across the globe that wish to relocate to the UK. Neveen's immigration advisory services are predominately geared towards highly skilled workers and companies wishing to have a UK presence, however she and her team of experienced immigration advisors can also assist with partner-based applications, student visas and all other personal and business immigration matters.
If you would like to discuss your UK immigration matter or have any questions about your options for immigrating to the UK, you can book a consultation here.