A Skilled Worker Visa grants you permission to travel to or stay in the UK to work an eligible job for an approved company for up to 5 years before you need to extend the visa. You can extend it as many times as you want as long as you continue to meet the eligibility criteria. 
When you apply for a Skilled Worker Visa, the Home Office will use the UK's points-based system when making a decision whether or not to grant a visa.
If you hold this visa and have lived in the UK for at least 5 years, you may be able to apply for permanent settlement in the UK, also known as 'indefinite leave to remain'. If you're granted indefinite leave to remain, you become eligible to apply for certain extra public benefits and are able to stay in the UK for as long as you like.
The visa is replacing the General Work Visa (Tier 2).
Eligibility Criteria
To be granted a UK Skilled Worker Visa, you will need to meet the following mandatory criteria:
have a confirmed job offer for a role on the UK Shortage Occupations List

before

you apply for the visa
work for a Home Office-approved UK employer (also known as 'sponsors')

and 

be able to present a 'certificate of sponsorship' that describes your intended role

show evidence that you have an English language ability of at least B1 level on the CEFR scale (or are from certain countries or territories where English is widely-spoken)
Additionally, you will need to meet minimum salary requirements. You should:
be offered a minimum salary of at least £26,200 per year/wage of £10.75 per hour/the 'going rate' for the work you'll be doing, whichever is higher (remuneration requirements subject to change).

You can be paid less (down to 70 to 90% of the 'going rate', providing your salary is at least £20,960) if either:

You will work in a skilled job where there is a shortage of workers in the UK;

You're under 26 when applying, currently studying or are a recent graduate with a bachelor's degree or higher;

You are in professional training working towards a recognised qualification in a UK regulated profession, full registration or chartered status in the job you're being sponsored for;

You have a PhD level qualification that's relevant to your job; or

You have a postdoctoral position in science or higher education
The Points-Based System
Your application will be scored according to the UK's points-based immigration system and will need to receive at least 70 points in order to be succesful.
You will receive 50 points for meeting the three mandatory criteria. You can make up the remaining 20 by being paid at least £26,900 per year, filling a 'shortage occupation', or holding a PhD in a STEM subject relevant to the job you are being sponsored for. Alternatively, you could make up the remaining points by being paid less than £26,900 a year and holding a non-STEM PhD in a subject relevant to the job you are being sponsored for.
If you do not meet the points requirements for a Skilled Worker Visa, you may still be able to get a visa to work in the UK via another route, such as the Health and Care Worker Visa.
More details on the UK points-based immigration system can be found here.
Skilled Worker Visa Application Process
The precise application process for the UK Skilled Worker visa will depend on whether you are applying from outside the UK, extending your current visa from inside the UK, or are already inside the UK and intending to switch from a different visa. The application process can take up to 8 weeks and you can apply for this visa up to 3 months prior to the date you're due to commence work in the UK.
If you want to change job or employer, you need to reapply to update your visa.
If you have family members who want to join you on this visa in the UK, they may apply as your 'dependants' if they are deemed eligible to do so.
Documentation Requirements
To apply for a UK Skilled Worker Visa, you will need to provide the following:
The reference number of your 'certificate of sponsorship'

English language test results (if applicable)

A valid document that shows your identity and nationality

Your job title, occupation code, and annual salary

The name of your employer and their sponsor licence number

Evidence that you have enough personal savings (unless your 'certificate of sponsorship' shows your employer can support you)

Proof of your relationship with your dependants if they're applying with you

A criminal record certificate (if you'll be working in certain sectors like education, healthcare, therapy, or social services)

A certificate from each country you have lived in (exact requirements depend on your age and period of stay)
Language Requirements
You will need to prove your ability to read, write, speak, and understand English to at least level B1 on the CEFR scale unless you've done this in a previous successful visa application. 
You do not need to prove your English language ability if:
you're a doctor, nurse, midwife, or vet and have already passed an English language assessment that is accepted by the relevant regulated professional body

You are from one of the following countries or territories:

Antigua and Barbuda
Australia
The Bahamas
Barbados
Belize
any of the British Overseas Territories
Canada
Dominica
Grenada
Guyana
Jamaica
Malta
New Zealand
St Kitts and Nevis
St Lucia
St Vincent and the Grenadines
Trinidad and Tobago
USA
Costs
Depending on your individual situation, you (and your dependants, if applicable) will each need to:
pay the application fee (fee ranges from £719 to £1,500 depending on your circumstances)

pay the healthcare surcharge for each year of your stay

prove you have enough personal savings to support yourself when you arrive in the UK (usually at least £1,270 available for at least 28 days in a row within 31 days of applying for the visa, (unless you are exempt due to your employer covering your costs during your first month in the UK or because you've been in the UK with a valid visa for at least 12 months)
If you're unsure how to apply for the UK Skilled Worker Visa or whether this visa is right for you, you can seek advice from one of our qualified migration agents below.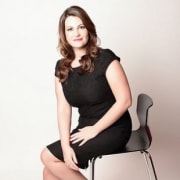 Neveen Galal
Neveen is a UK Immigration Solicitor with over 20 years experience in UK Immigration Law. She represents corporate and individual clients seeking assistance with any visa category to the UK. Neveen is a graduate of Westminster University, from which she was awarded the 2021 Westminster Alumni Outstanding Achievement Award.
Neveen's rapid career trajectory saw her progress at pace from paralegal to Head of Department level, and then to earning a place on her firm's Board of Directors by the age of 28. This achievement was recognised by Who's Who placing her in their directory of 'Britain's Business Elite' in 2008. Neveen then went on to establish her own boutique Immigration Law Firm in the City of London in 2015. She also co-founded the Hexagon Legal Network in 2017.
Neveen is passionate about all aspects of UK immigration law, and is committed to providing bespoke residence and citizenship solutions to citizens across the globe that wish to relocate to the UK. Neveen's immigration advisory services are predominately geared towards highly skilled workers and companies wishing to have a UK presence, however she and her team of experienced immigration advisors can also assist with partner-based applications, student visas and all other personal and business immigration matters.
If you would like to discuss your UK immigration matter or have any questions about your options for immigrating to the UK, you can book a consultation here.