Visitor visas are the most common type of visa issued by the Home Office to people looking to enter the UK. While those looking to work in the UK will generally need a work visa to do so, there are many reasons why someone may be able to enter the UK as what British immigration authorities refer to as a 'Standard Visitor'.
Permitted activities for Standard Visitors to the UK include tourism, visiting friends or family, attending business meetings or events, receiving medical treatment, and studying at a recognised and accredited institution for less than 6 months.
Some people will qualify for visa-free travel to the UK providing they are visiting for less than six months. However, UK immigration rules mean that citizens of over 100 countries will need to apply for a Standard Visitor visa in advance of travel regardless of the purpose of their visit.
Those who are intending to visit the UK multiple times over a period of years may be eligible to apply for a long-term Standard Visitor Visa.
Whatever your plans for visiting the UK, it is important to make sure you understand what visa you may need before you travel. Our qualified UK immigration solicitors are available to discuss your unique circumstances, identify which visa is right for you and any family members and help you submit the strongest possible application to UK Visas & Immigration.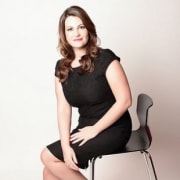 Neveen Galal
Neveen is a UK Immigration Solicitor with over 20 years experience in UK Immigration Law. She represents corporate and individual clients seeking assistance with any visa category to the UK. Neveen is a graduate of Westminster University, from which she was awarded the 2021 Westminster Alumni Outstanding Achievement Award.
Neveen's rapid career trajectory saw her progress at pace from paralegal to Head of Department level, and then to earning a place on her firm's Board of Directors by the age of 28. This achievement was recognised by Who's Who placing her in their directory of 'Britain's Business Elite' in 2008. Neveen then went on to establish her own boutique Immigration Law Firm in the City of London in 2015. She also co-founded the Hexagon Legal Network in 2017.
Neveen is passionate about all aspects of UK immigration law, and is committed to providing bespoke residence and citizenship solutions to citizens across the globe that wish to relocate to the UK. Neveen's immigration advisory services are predominately geared towards highly skilled workers and companies wishing to have a UK presence, however she and her team of experienced immigration advisors can also assist with partner-based applications, student visas and all other personal and business immigration matters.
If you would like to discuss your UK immigration matter or have any questions about your options for immigrating to the UK, you can book a consultation here.