The UK is home to some of the world's most prestigious universities, such as Oxford, Cambridge and St Andrews, as well as many other institutions offering world-class higher education in a range of fields of study.
As well as educating British students, universities in the UK also welcome hundreds of thousands of international students each year. In 2022, the UK granted over 485,000 sponsored study visas, giving permission to live in the UK to prospective students from all over the world who had obtained an offer of a place to study at a British university or college and, in some cases, their dependants. This number also includes those students under 18 who have been granted a child student visa in order to attend private schools in the UK.
The UK has also made it easier for those who have completed their studies to apply for a Graduate Visa in order to remain in the UK for a period of time to look for work. In 2022, more than 72,000 students who had completed their studies were granted permission to stay in the UK via this Graduate Route, giving them access to a range of post-study job opportunities.
Whether you are hoping to study in the UK for less than six months or for several years, or even to visit as an academic or for research purposes, it is essential that you have an understanding of the UK visa system and the visa options available to you.
Book a consultation with our trusted UK immigration solicitor to discuss your specific needs and find out which UK visa is best for your unique circumstances.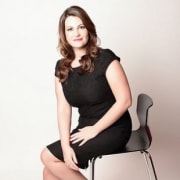 Neveen Galal
Neveen is a UK Immigration Solicitor with over 20 years experience in UK Immigration Law. She represents corporate and individual clients seeking assistance with any visa category to the UK. Neveen is a graduate of Westminster University, from which she was awarded the 2021 Westminster Alumni Outstanding Achievement Award.
Neveen's rapid career trajectory saw her progress at pace from paralegal to Head of Department level, and then to earning a place on her firm's Board of Directors by the age of 28. This achievement was recognised by Who's Who placing her in their directory of 'Britain's Business Elite' in 2008. Neveen then went on to establish her own boutique Immigration Law Firm in the City of London in 2015. She also co-founded the Hexagon Legal Network in 2017.
Neveen is passionate about all aspects of UK immigration law, and is committed to providing bespoke residence and citizenship solutions to citizens across the globe that wish to relocate to the UK. Neveen's immigration advisory services are predominately geared towards highly skilled workers and companies wishing to have a UK presence, however she and her team of experienced immigration advisors can also assist with partner-based applications, student visas and all other personal and business immigration matters.
If you would like to discuss your UK immigration matter or have any questions about your options for immigrating to the UK, you can book a consultation here.