This visa replaces the Tier 4 (General) student visa
A Student visa is best for those individuals wishing to study in the UK who:
are aged 16 or over (and have parents' permission if 16 or 17);
have an offer of a place on a course run by a licensed sponsor;
have sufficient English language skills; and
have enough money for living expenses and to pay any course fees
Provided you meet these eligibility critera, a Student Visa could allow you permission to stay in the UK for up to five years.
Student Visa  – course requirements
The foundation of any application for a UK Student Visa is confirmation that you have an unconditional (i.e. guaranteed) offer to take up a place on a course run by a licensed sponsor. The formal email or letter you received when you were offered your place should include a reference number called a Confirmation of Acceptance for Studies (CAS). You will need to provide your CAS when you submit your student visa application to the Home Office.
Eligible courses should be either:
a full-time course with at least 15 hours of organised daytime study, and that gives a qualification below degree level
a full-time course which gives a qualification at degree level or higher
a full-time course which is at degree level or higher, and is part of a longer course overseas
a part-time course which gives a qualification above degree level
a postgraduate doctor or dentist foundation programme, or
an English language course at CEFR level B2, C1 or C2
You can also apply if you are intending to become a full-time elected Student Union Sabbatical Officer.
If you are applying for a course in Scotland, take care to check that it is at the correct level as the level of Scottish degrees can differ from those offered elsewhere in the UK.
Financial and language requirements
Unless you have already been in the UK for 12 months prior to your application, when you apply for a Student Visa you will have to prove to the Home Office that you have enough money in your bank account to support yourself in the UK. You will also be expected to prove that you can pay your course fee for one academic year.
For courses in London, you may need to show that you have at least £1334 per month for up to 9 months; for courses outside London, the requirement is £1023 per month. Citizens of some countries—including Australia, Canada, New Zealand, Japan, South Korea, the USA and most EU/EEA Member States—are exempt from this requirement. Check before you apply if you are unsure if this exemption applies to you.
You will also be expected to demonstrate that you can speak and understand English to at least a CEFR B2-level for degree programmes or higher, or to B1-level for courses below degree level. This is done by proving that you have either passed a Secure English Language Test, or studied a high school-level qualification in the UK before you turned 18.
Applicants from many countries and territories where English is the national language are exempt from the requirement to prove their English language ability. Individuals who have proved their level of English in a previous UK visa application are also exempt.
Required documents
When applying for a UK Student Visa, you will have to supply the Home Office with:
a valid passport or other travel document
your Confirmation of Acceptance of Studies (CAS) reference number
If applicable, you may also need to submit the following:
evidence that you have sufficient funds to be able to support yourself and pay your course fees
if you are under 18, proof of your relationship to your parent/guardian and their consent to your application
Tuberculosis test results, if you are from a country where the UK requires this
an Academic Technology Approval Scheme (ATAS) certificate if you are from certain countries and your topic of study is sensitive
your sponsor's written consent if they have provided any funding for living costs or course fees within the last year
Process and fees
An application for a Student Visa from outside the UK costs £490 and usually takes no more than 3 weeks, while applications from within the UK (extensions and switches) also cost £490 but are usually resolved within 8 weeks. Depending on your circumstances, you may be able to get a decision within a matter of days by paying an additional fee for a priority or super priority service. You will also have to pay a healthcare surcharge for each year that your visa will be valid.
While it is permitted for dependants to apply to join or stay with you on the basis of your being granted a Student Visa, they will have to submit their own applications and pay the relevant fee and healthcare surcharge.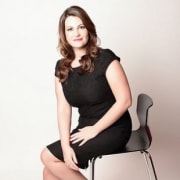 Neveen Galal
Neveen is a UK Immigration Solicitor with over 20 years experience in UK Immigration Law. She represents corporate and individual clients seeking assistance with any visa category to the UK. Neveen is a graduate of Westminster University, from which she was awarded the 2021 Westminster Alumni Outstanding Achievement Award.
Neveen's rapid career trajectory saw her progress at pace from paralegal to Head of Department level, and then to earning a place on her firm's Board of Directors by the age of 28. This achievement was recognised by Who's Who placing her in their directory of 'Britain's Business Elite' in 2008. Neveen then went on to establish her own boutique Immigration Law Firm in the City of London in 2015. She also co-founded the Hexagon Legal Network in 2017.
Neveen is passionate about all aspects of UK immigration law, and is committed to providing bespoke residence and citizenship solutions to citizens across the globe that wish to relocate to the UK. Neveen's immigration advisory services are predominately geared towards highly skilled workers and companies wishing to have a UK presence, however she and her team of experienced immigration advisors can also assist with partner-based applications, student visas and all other personal and business immigration matters.
If you would like to discuss your UK immigration matter or have any questions about your options for immigrating to the UK, you can book a consultation here.