A Marriage Visitor visa, often called a 'Marriage Visa', allows you to travel to the UK to:
get married or have a civil partnership ceremony
'give notice' of a marriage or civil partnership to take place in the UK
If you are intending to join a spouse or partner already in the UK, you may want to consider applying for a Family Visa or, if possible, applying as a dependant through their existing visa.
Marriage Visa eligibility
Marriage Visitor visas are primarily designed to allow people to enter the UK effectively as tourists, but with the intention of getting married or entering into a civil partnership during their visit. Marriage Visitor visas are not appropriate for individuals planning to stay or settle in the UK after their ceremony, as they will be valid for a maximum of six months and you will be expected to leave the UK at the end of your visit.
In order to apply, you must be prepared to prove that:
you are at least 18 years of age
you are free to give notice, marry or enter into a civil partnership within 6 months of arriving in the UK

if you have been married or in a civil partnership before, you will need to provide evidence that this relationship is legally ended

you are in an existing and authentic relationship
you will not stay in the UK for more than 6 months
you do not intend to settle in the UK, nor make successive or repeated visits to the UK for extended periods
you have funds to support yourself during your trip and to pay for your departure from the UK
you have made arrangements for the marriage or civil partnership itself (for example, proof of a booking and payment of at least some of the costs)
Marriage Visa process and costs
Marriage Visitor visas must be applied for before coming to the UK, and within 3 months of their intended travel to the UK. Applicants will be required to attend a visa application centre in order to show their documents and prove their identity.
Decisions on Marriage Visitor visa applications are usually given within three weeks once all the necessary documentation has been provided. A quicker service may be available depending on the country from which you intend to apply.
The fee for submitting an application for a Marriage Visitor visa is £115.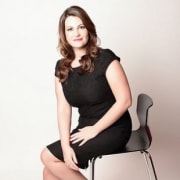 Neveen Galal
Neveen is a UK Immigration Solicitor with over 20 years experience in UK Immigration Law. She represents corporate and individual clients seeking assistance with any visa category to the UK. Neveen is a graduate of Westminster University, from which she was awarded the 2021 Westminster Alumni Outstanding Achievement Award.
Neveen's rapid career trajectory saw her progress at pace from paralegal to Head of Department level, and then to earning a place on her firm's Board of Directors by the age of 28. This achievement was recognised by Who's Who placing her in their directory of 'Britain's Business Elite' in 2008. Neveen then went on to establish her own boutique Immigration Law Firm in the City of London in 2015. She also co-founded the Hexagon Legal Network in 2017.
Neveen is passionate about all aspects of UK immigration law, and is committed to providing bespoke residence and citizenship solutions to citizens across the globe that wish to relocate to the UK. Neveen's immigration advisory services are predominately geared towards highly skilled workers and companies wishing to have a UK presence, however she and her team of experienced immigration advisors can also assist with partner-based applications, student visas and all other personal and business immigration matters.
If you would like to discuss your UK immigration matter or have any questions about your options for immigrating to the UK, you can book a consultation here.