Representative of an Overseas Business Visa
This visa is intended for representatives of media organisations (e.g. broadcast news, newspapers or a news agency) who are on long-term assignment to the UK. Representatives of other types of business may instead want to consider a different UK work visa such as those in the Global Business Mobility category.
This visa lasts for an initial period of three years, and can be extended by a further two years.
Applicants will be expected to provide:
written confirmation from their company that they will be taking up a full-time role in the UK
information about their company's activities and assets
evidence that they are able to financially support themselves and any accompanying dependants during their stay in the UK
details of where they intend to stay once in the UK
tuberculosis test results if applying from a country for which this is required
Applicants may also need to show evidence that they have English language ability to at least an A1 level on the CEFR scale. This is most commonly achieved by passing an approved English language test in speaking and listening or having a university degree that was taught in English. Applicants from certain countries or territories where English is widely spoken may be exempt from the English language requirement for this visa.
Process and cost
You will be required to attend a visa application centre to have your photograph and fingerprints taken before your application will be submitted for assessment by the Home Office. You should allow sufficient time to plan potential travel to an application centre if the nearest one to where you live is in another city or country, however the earliest you can apply is three months before you intend to travel to the UK.
Once your application has been submitted, it can take up to three weeks to receive a decision when applying from within the UK and up to eight weeks when applying from outside the UK. Some visa application centres outside the UK permit the payment of an additional fee to get a 'premium' or 'super premium' service and receive a decision within a matter of days rather than weeks.
Any dependants who wish to apply to join you in the UK on this visa should submit their own application. They will also need to attend a visa application centre to provide their biometric information.
The Home Office fee to apply for an Representative of an Overseas Business Visa is £827 from within the UK or £719 if applying from outside the UK. Applicants will also need to pay a healthcare surcharge for each year that their visa will be valid.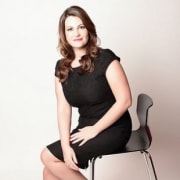 Neveen Galal
Neveen is a UK Immigration Solicitor with over 20 years experience in UK Immigration Law. She represents corporate and individual clients seeking assistance with any visa category to the UK. Neveen is a graduate of Westminster University, from which she was awarded the 2021 Westminster Alumni Outstanding Achievement Award.
Neveen's rapid career trajectory saw her progress at pace from paralegal to Head of Department level, and then to earning a place on her firm's Board of Directors by the age of 28. This achievement was recognised by Who's Who placing her in their directory of 'Britain's Business Elite' in 2008. Neveen then went on to establish her own boutique Immigration Law Firm in the City of London in 2015. She also co-founded the Hexagon Legal Network in 2017.
Neveen is passionate about all aspects of UK immigration law, and is committed to providing bespoke residence and citizenship solutions to citizens across the globe that wish to relocate to the UK. Neveen's immigration advisory services are predominately geared towards highly skilled workers and companies wishing to have a UK presence, however she and her team of experienced immigration advisors can also assist with partner-based applications, student visas and all other personal and business immigration matters.
If you would like to discuss your UK immigration matter or have any questions about your options for immigrating to the UK, you can book a consultation here.