International Sportsperson Visa
An International Sportsperson Visa permits individuals to travel to and work in the UK as a sportsperson, coach, or sports broadcaster, providing that they have sponsorship from both an employer and their sport's governing body in the UK.
The governing body's endorsement should confirm that the sponsored individual is:
an elite sportsperson, or a qualified coach
internationally established
intending to develop their sport in the UK at the highest level
Amateur sportspersons who do not meet the eligibility criteria for an International Sportsperson Visa may still be able to travel to the UK to play their sport at a strictly amateur level, providing they meet the eligibility criteria for a Standard Visitor to the UK.
For more information on sporting visits to the UK and elsewhere, please see our dedicated sports visa page.
Eligibility Criteria
Applicants for an International Sportsperson visa will be required to show:
that they have valid sponsorship from an empoyer and their sport's governing body in the UK
if applying to stay for longer than 12 months, that they speak and understand English to at least A1 level on the CEFR scale

applicants from most majority English-speaking countries are exempt from this requirement

that they have enough money to support themselves on arrival in the UK
their travel history for the last five years
tuberculosis test results if applying from a country for which the UK requires this
that their employer will pay them at least the UK minimum wage
Permitted Activities
In addition to the job for which they have been sponsored, an International Sportsperson Visa also permits holders to:
do a second job of up to 20 hours per week if it is the same profession as their main job, or is on the UK's shortage occupation list
play for their national team in the UK
work as a sports broadcaster
undertake volunteer work
study
leave the UK (e.g. on holiday) and return for as long as their visa is valid
bring eligible dependants to the UK with them
International Sportsperson Visa holders are not permitted to:
claim public funds such as unemployment or housing benefit
start or operate a business
apply for a second job before they have started working for their original sponsor
Application Process
An International Sportsperson Visa can be issued for up to three years, and extended as long as the holder remains eligible. Holders of this visa may be eligible for permanent settlement in the UK once they have lived in the UK for at least five years.
Applications for an International Sportsperson Visa can be submitted no earlier than three months before the intended first day of work in the UK. Once your application has been submitted, it can take up to three weeks to receive a decision when applying from within the UK and up to eight weeks when applying from outside the UK.
Applicants may be required to attend a visa application centre to have their photograph and fingerprints taken before their application will be submitted for assessment by the Home Office. You should allow sufficient time to plan potential travel to an application centre if the nearest one to where you live is in another city or country. Some visa application centres outside the UK permit the payment of an additional fee to get a 'premium' or 'super premium' service and receive a decision within a matter of days rather than weeks.
Fees
The Home Office fee for an International Sportsperson Visa wil depend on the intended length of the visa. Applications for visas of under 12 months cost £298 per person. For longer applications, the fee is £719 when applying from outside the UK and £827 when applying from within the UK. Applicants will also need to pay a healthcare surcharge for each year that their visa will be valid.
Any dependants who wish to apply to join you in the UK on this visa should submit their own application and pay the required fee and healthcare surcharge. They may also need to attend a visa application centre to provide their biometric information.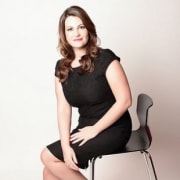 Neveen Galal
Neveen is a UK Immigration Solicitor with over 20 years experience in UK Immigration Law. She represents corporate and individual clients seeking assistance with any visa category to the UK. Neveen is a graduate of Westminster University, from which she was awarded the 2021 Westminster Alumni Outstanding Achievement Award.
Neveen's rapid career trajectory saw her progress at pace from paralegal to Head of Department level, and then to earning a place on her firm's Board of Directors by the age of 28. This achievement was recognised by Who's Who placing her in their directory of 'Britain's Business Elite' in 2008. Neveen then went on to establish her own boutique Immigration Law Firm in the City of London in 2015. She also co-founded the Hexagon Legal Network in 2017.
Neveen is passionate about all aspects of UK immigration law, and is committed to providing bespoke residence and citizenship solutions to citizens across the globe that wish to relocate to the UK. Neveen's immigration advisory services are predominately geared towards highly skilled workers and companies wishing to have a UK presence, however she and her team of experienced immigration advisors can also assist with partner-based applications, student visas and all other personal and business immigration matters.
If you would like to discuss your UK immigration matter or have any questions about your options for immigrating to the UK, you can book a consultation here.