If you are intending to pass through the UK on your way to another country, you may be required to apply for a transit visa in advance of your trip.
There are a number of factors that can determine whether a transit visa is required to travel to the UK en route to somewhere else, including your nationality, where you are arriving from, whether you hold long-term visas or permanent residency documents for other countries, and whether you have been denied a UK visa in the past.
There are a number of exemptions to the need for a UK transit visa. Some of the most common are:
if you have a Standard Visitor visa
if you have a Marriage Visitor visa
if you have a family permit under the EU Settlement Scheme
if you have a visa for Australia, Canada, New Zealand or the USA
if you have a residency document issued by an EEA country or Switzerland
you are arriving from a Schengen country after entering the Schengen Area on a valid visitor visa within the last 30 days
Types of UK Transit Visa
If you do require a transit visa, which one you might need will depend on whether you intend to go through border control when you reach the UK. You should check with your airline or travel agent if you are in any doubt, as you may have to go through border control even if you are remaining airside, and some flight transfers require you to check-in for your next flight in the public-facing or 'groundside' area of the terminal building.
If you are not going through border control in the UK before taking your next flight, you may need to apply for a Direct Airside Transit Visa.
If you are going through border control in the UK before taking your next flight, but will be leaving the UK within no longer than 48 hours, you may require a Visitor in Transit Visa.
For visits longer than 48 hours, or for frequent trips to the UK over a six month period, you may have to apply for a Standard Visitor visa instead. If you are intending to work or study in the UK during your transit period, you may need to apply for an appropriate UK work visa or study visa instead.
NB: You may require a UK visitor visa instead of a transit visa if your ultimate destination is Ireland, the Isle of Man or one of the Channel Islands, and you do not hold a visa for that jurisdiction.
UK Transit Visa Fees
A Direct Airside Transit Visa costs around £35, while a Visitor in Transit Visa costs around £64. The precise fee can vary depending on the country from which you are applying.
When submitting your application, you will need to provide evidence that you have a valid passport and travel bookings into and out of the UK. You will also need to attend a visa application centre to have your photograph and fingerprints taken. You can usually expect to receive a decision within three weeks of submitting your application, though some application centres offer a faster premium service for an additional fee.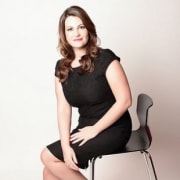 Neveen Galal
Neveen is a UK Immigration Solicitor with over 20 years experience in UK Immigration Law. She represents corporate and individual clients seeking assistance with any visa category to the UK. Neveen is a graduate of Westminster University, from which she was awarded the 2021 Westminster Alumni Outstanding Achievement Award.
Neveen's rapid career trajectory saw her progress at pace from paralegal to Head of Department level, and then to earning a place on her firm's Board of Directors by the age of 28. This achievement was recognised by Who's Who placing her in their directory of 'Britain's Business Elite' in 2008. Neveen then went on to establish her own boutique Immigration Law Firm in the City of London in 2015. She also co-founded the Hexagon Legal Network in 2017.
Neveen is passionate about all aspects of UK immigration law, and is committed to providing bespoke residence and citizenship solutions to citizens across the globe that wish to relocate to the UK. Neveen's immigration advisory services are predominately geared towards highly skilled workers and companies wishing to have a UK presence, however she and her team of experienced immigration advisors can also assist with partner-based applications, student visas and all other personal and business immigration matters.
If you would like to discuss your UK immigration matter or have any questions about your options for immigrating to the UK, you can book a consultation here.