A Scale-up Worker Visa is intended for individuals who want to work in the UK in certain eligible roles for a scale-up or fast-growing British business. In order to be successful, applicants must intend to work in an eligible occupation and have received a certificate of sponsorship from a licenced sponsor with approval to sponsor scale-up workers.
Applicants must also meet the following eligibility criteria:
They must have a job offer which lasts for a minimum of six months
They must prove they have English language ability to at least a B1 level on the CEFR scale
They must be paid at least £34,600 per year, or the 'going rate' (as defined by the Home Office) for the type of job they will be doing.

Applicants will be expected to earn the highest of these two options
Scale-up Worker Visa process and cost
Applications for a Scale-up Worker Visa can be submitted from inside or outside the UK, depending on if this is an individual's first UK visa or if they are switching from a different visa. Applications from within the UK usually receive a decision in eight weeks or less; when submitted from outside the UK, applicants are usually notified of the Home Office's decision in three weeks or less.
The Home Office fee for applying for a Scale-up Worker Visa is £822. In addition, successful applicants will have to pay a healthcare surcharge for each year that their visa will be valid.
Once granted, a Scale-up Worker Visa is valid for two years, and can be extended by an additional three years as many times as needed provided that the applicant remains eligible. After five years, they might qualify to apply for permanent settlement in the UK (Indefinite Leave to Remain).
Scale-up Worker Visa permissions
Holders of a Scale-Up Worker visa are afforded greater freedom to undertake activity outside of the work for which they have been sponsored than with some other UK work visas. They can:
study
leave their sponsored job after six months, should they so wish
become self-employed or take a second job
do volunteer work
bring their children and/or partner with them to the UK as dependants if they are eligible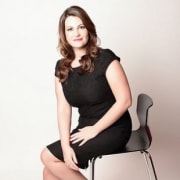 Neveen Galal
Neveen is a UK Immigration Solicitor with over 20 years experience in UK Immigration Law. She represents corporate and individual clients seeking assistance with any visa category to the UK. Neveen is a graduate of Westminster University, from which she was awarded the 2021 Westminster Alumni Outstanding Achievement Award.
Neveen's rapid career trajectory saw her progress at pace from paralegal to Head of Department level, and then to earning a place on her firm's Board of Directors by the age of 28. This achievement was recognised by Who's Who placing her in their directory of 'Britain's Business Elite' in 2008. Neveen then went on to establish her own boutique Immigration Law Firm in the City of London in 2015. She also co-founded the Hexagon Legal Network in 2017.
Neveen is passionate about all aspects of UK immigration law, and is committed to providing bespoke residence and citizenship solutions to citizens across the globe that wish to relocate to the UK. Neveen's immigration advisory services are predominately geared towards highly skilled workers and companies wishing to have a UK presence, however she and her team of experienced immigration advisors can also assist with partner-based applications, student visas and all other personal and business immigration matters.
If you would like to discuss your UK immigration matter or have any questions about your options for immigrating to the UK, you can book a consultation here.