Apply for British Citizenship
If you already have the right to permanent residence in the UK, or have certain close family or personal ties to the UK, you may be eligible to apply for British citizenship. Usually, you will be able to apply for British citizenship 'by naturalisation' if you meet any of the following criteria:
You have been granted Indefinite Leave to Remain (ILR), and have lived in the UK with it for at least 12 months
You have been granted EU settled status, and have lived in the UK with it for at least 12 months
If you are married to or in a civil partnership with a British citizen and have lived in the UK for the last three years, you will be eligible to apply for citizenship without waiting for 12 months after being granted ILR or settled status.
The UK does allow dual citizenship, meaning that the British government will not make you renounce or give up citizenship of another country as a prerequisite for becoming a British citizen. However, you should ensure that you are aware of the rules on dual or multiple citizenship of any countries you are already a citizen of, as some countries (e.g. India, The Netherlands, Japan, United Arab Emirates) will not allow you to retain citizenship if you seek or obtain citizenship of the UK.
If you are in any doubt about whether you are eligible for dual citizenship, our qualified immigration solicitors are here to help.
British Citizenship without ILR/settled status
If you do not have ILR or settled status, you may still be eligible to apply for British citizenship if:
one of your parents is British
you already have an alternative type of British nationality, such as 'British national (overseas)'
one of your parents holds British overseas territories citizenship
you are of Chagossian descendant
you previously renounced your British citizenship
you are currently stateless
you qualify to apply to the UK's Windrush Scheme
British citizenship application process
The exact process and requirements when applying for British citizenship will vary depending on the basis for your application. Applications for British naturalisation require that:
You can prove that you were physically in the UK precisely three years before your application is received by the Home Office
You have lived in the UK for at least three years before your application
You have not been outside the UK for a period exceeding 90 days in the previous year, or 270 days in the previous three years
You take and pass the 'Life in the UK' test
You prove your ability in English, Welsh or Scottish Gaelic
For citizenship applications not based on acquired residency, including those 'by registration', you should expect to be asked to provide reliable documentary evidence of the personal or family connections which are the basis for your application.
The time taken to reach a decision on an application will vary depending on the complexity of each individual case and the current workload and backlog of UK Visas and Immigration. Straightforward applications can sometimes receive a decision in just a few weeks, whereas others can take six months or longer.
British citizenship costs
Fees for British citizenship applications vary depending on the basis for the application and the age of the applicant. For applications for citizenship by naturalisation, you should expect to pay around £1500 to submit your application plus the costs of passing the Life in the UK and (if required) language tests.
Applications for children or on the basis of personal or family ties to the UK are cheaper but can still cost up to between £1200 and £1350.
Application fees are non-refundable if your application is rejected and must be paid again if you wish to submit a new application.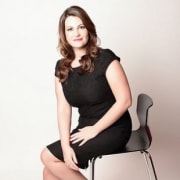 Neveen Galal
Neveen is a UK Immigration Solicitor with over 20 years experience in UK Immigration Law. She represents corporate and individual clients seeking assistance with any visa category to the UK. Neveen is a graduate of Westminster University, from which she was awarded the 2021 Westminster Alumni Outstanding Achievement Award.
Neveen's rapid career trajectory saw her progress at pace from paralegal to Head of Department level, and then to earning a place on her firm's Board of Directors by the age of 28. This achievement was recognised by Who's Who placing her in their directory of 'Britain's Business Elite' in 2008. Neveen then went on to establish her own boutique Immigration Law Firm in the City of London in 2015. She also co-founded the Hexagon Legal Network in 2017.
Neveen is passionate about all aspects of UK immigration law, and is committed to providing bespoke residence and citizenship solutions to citizens across the globe that wish to relocate to the UK. Neveen's immigration advisory services are predominately geared towards highly skilled workers and companies wishing to have a UK presence, however she and her team of experienced immigration advisors can also assist with partner-based applications, student visas and all other personal and business immigration matters.
If you would like to discuss your UK immigration matter or have any questions about your options for immigrating to the UK, you can book a consultation here.