The fees table below is intended as a guide to help you decide whether you would like to seek professional legal assistance with your UK visa application.
The amounts shown are not fixed, but rather they are indicative of the legal fees typically charged for assistance with a single application for the corresponding visa. The precise amount charged will vary and is dependent on a range of factors, such as your unique personal circumstances and the complexity of your application.
These indicative amounts do not include any fees payable to the UK Home Office, such as application fees or the healthcare surcharge. Further details on the Home Office fees for each specific visa can be found on that visa's guidance page.
For a more precise estimate of legal fees, or for fee information on a visa which is not listed here, please contact us or schedule an appointment.
VisaEnvoy is a truly international migration firm providing relocation solutions to the UK, Australia, New Zealand, Canada and the US.
We recognise that there are a range of visa options and a variety of immigration solicitors to choose from. We take pride in understanding our clients and their needs so that we can help them apply for the right visa for their unique circumstances.
VisaEnvoy's main offices are located in Melbourne, Australia, but we work with colleagues around the world to provide reputable, trustworthy and professional service to our clients wherever they are and wherever they wish to go. We hold ourselves to the highest professional standards and abide by the relevant migration agents' code of conduct in the jurisdictions in which we operate.
If you would like to know more about VisaEnvoy, our agents and the services we offer, please don't hesitate to contact us.
For individual or corporate visa enquiries, we recommend booking an appointment.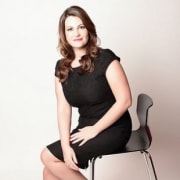 Neveen Galal
Neveen is a UK Immigration Solicitor with over 20 years experience in UK Immigration Law. She represents corporate and individual clients seeking assistance with any visa category to the UK. Neveen is a graduate of Westminster University, from which she was awarded the 2021 Westminster Alumni Outstanding Achievement Award.
Neveen's rapid career trajectory saw her progress at pace from paralegal to Head of Department level, and then to earning a place on her firm's Board of Directors by the age of 28. This achievement was recognised by Who's Who placing her in their directory of 'Britain's Business Elite' in 2008. Neveen then went on to establish her own boutique Immigration Law Firm in the City of London in 2015. She also co-founded the Hexagon Legal Network in 2017.
Neveen is passionate about all aspects of UK immigration law, and is committed to providing bespoke residence and citizenship solutions to citizens across the globe that wish to relocate to the UK. Neveen's immigration advisory services are predominately geared towards highly skilled workers and companies wishing to have a UK presence, however she and her team of experienced immigration advisors can also assist with partner-based applications, student visas and all other personal and business immigration matters.
If you would like to discuss your UK immigration matter or have any questions about your options for immigrating to the UK, you can book a consultation here.