While many people are able to visit the UK as a 'Standard Visitor' without requiring a visa, there are some circumstances where it is necessary to obtain a Standard Visitor Visa in advance of travel even if the purpose of the trip is tourism or visiting family and friends.
The most common reason that someone may need to apply for a Standard Visitor visa before travelling to the UK is their nationality. While citizens of countries like Australia, the USA, Japan or EU/EEA member states do not typically require a Standard Visitor visa for short, occasional trips to the UK, nationals of over 100 other countries are not usually allowed to enter the UK without a pre-approved visa.
Anyone who has previously been refused entry to the UK or who has a criminal record should consider applying for a Standard Visitor Visa even if they meet the other criteria for visa-free travel to the UK.
Standard Visitor Visa costs and process
The Home Office fee for a Standard Visitor Visa is £115. If granted, the visa will last for six months.
You will need to apply no earlier than three months before you are intending to travel to the UK, and will need to prove that:
you have enough funds to support yourself (and any dependants travelling with you) for your whole stay
you intend to leave the UK when your visit ends
you are not planning to effectively live in the UK by making successive or frequent visits
There are additional requirements and separate guidance if you are intending to enter the UK as a visitor in order to study, seek medical treatment, undertake activity as an academic or as a senior doctor or dentist.
If you are intending to enter the UK to get married or give notice to do so, you should consider whether you need a Marriage Visa instead.
As part of the application process, you will also need to attend a visa application centre in order to have your photograph and fingerprints taken.
Any dependants will also need to submit their own application and have their own appointment at the application centre.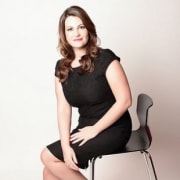 Neveen Galal
Neveen is a UK Immigration Solicitor with over 20 years experience in UK Immigration Law. She represents corporate and individual clients seeking assistance with any visa category to the UK. Neveen is a graduate of Westminster University, from which she was awarded the 2021 Westminster Alumni Outstanding Achievement Award.
Neveen's rapid career trajectory saw her progress at pace from paralegal to Head of Department level, and then to earning a place on her firm's Board of Directors by the age of 28. This achievement was recognised by Who's Who placing her in their directory of 'Britain's Business Elite' in 2008. Neveen then went on to establish her own boutique Immigration Law Firm in the City of London in 2015. She also co-founded the Hexagon Legal Network in 2017.
Neveen is passionate about all aspects of UK immigration law, and is committed to providing bespoke residence and citizenship solutions to citizens across the globe that wish to relocate to the UK. Neveen's immigration advisory services are predominately geared towards highly skilled workers and companies wishing to have a UK presence, however she and her team of experienced immigration advisors can also assist with partner-based applications, student visas and all other personal and business immigration matters.
If you would like to discuss your UK immigration matter or have any questions about your options for immigrating to the UK, you can book a consultation here.