This visa replaces the Tier 4 (Child) student visa
A Child Student Visa is for individuals aged between 4 and 17 who intend to study at a private school (also known as an independent school) in the UK. Students aged 18 or over, such as those looking to study at a UK university or college, should instead consider applying for a UK Student Visa.
Applicants for a Child Student Visa must:
have been offered a guaranteed (unconditional) place to study at a private school
prove their school fees and living expenses will be taken care of
have the written consent of their parent/guardian to travel to and study in the UK
A Child Student Visa can last for up to six years plus four months, depending on their age and the length of their intended studies. It is possible to switch to this visa if the child is already in the UK on a different visa when they apply, as well as to extend the visa (for example, if their existing Child Student Visa is due to expire and they intend to continue their studies).
Child Student Visa  – course requirements
To be eligible to apply for a Child Student Visa, the applicant must have a Confirmation of Acceptance for Studies (CAS) from a licensed Child Student sponsor. Most reputable private schools should be licensed sponsors and able to issue a CAS, but you should check this carefully before paying any fees or submitting any visa application. The applicant will need to provide their CAS reference number when submitting a Child Student Visa application to the Home Office.
Eligible courses should be at a private school and taught in accordance with one of the following:
the national curriculum
the Regulated Qualifications Framework (RQF), Level 3 or lower
Independent Schools Inspectorate standards
Alternatively, it is possible to undertake any course at the same academic level, as determined by:
Ofsted
Estyn (for Wales)
Education Scotland
Education and Training Inspectorate (for Northern Ireland)
Foundation courses—which are intended to provide the knowledge and skills required for direct entry into higher education—are not accepted as a basis for an application for a Child Student Visa.
Financial requirements
Applicants for a Child Student Visa must have enough money to support them during their stay and to pay any fees for their education. The amount they must prove they have available varies depending on where in the UK and with whom it is intended they live.
For students who will be living with their parent or guardian, they must have enough money to cover course fees for a full academic year, as well as £1560 living expenses per month for up to nine months. Their parent must have an extra £625 per month per any additional child they wish to bring with them to the UK. This child must be a sibling and will need to have their own Child Student Visa.
An applicant's parent will also need their own visa to accompany them to the UK, such as a Parent of a Child Student visa.
For students boarding at a private school, their application will need to include evidence that they have enough money to pay for both course and boarding fees for a full academic year.
For students staying with a close relative or foster carer, they must have enough funds to cover course fees for one academic year, and their relative or foster carer must confirm they have at least £570 per month for up to nine months. The relative or carer must also have Indefinite Leave to Remain or be a British citizen.
Unless you have already been in the UK for 12 months prior to your application, when you apply for a Student Visa you will have to prove to the Home Office that you have enough money in your bank account to support yourself in the UK. You will also be expected to prove that you can pay your course fee for one academic year.
16- or 17-year-olds living on their own must show that they have £1334 a month for nine months if studying in London, or £1023 per month if studying outside London.
Citizens of some countries—including Australia, Canada, New Zealand, Japan, South Korea, the USA and most EU/EEA Member States—are exempt from any requirement to prove they have sufficient funds when they apply for a Child Student Visa. Check before applying if you are unsure if this exemption applies in your specific circumstances.
Required documents
When applying for a UK Child Student Visa, the Home Office must be supplied with:
a valid passport or other travel document
a Confirmation of Acceptance of Studies (CAS) reference number
written consent from the applicant's parent or guardian
If applicable, you may also need to submit the following:
evidence that the applicant has sufficient funds to be able to support themselves and pay any course fees
proof of the applicant's relationship to their parent or guardian
Tuberculosis test results, if you are from a country where the UK requires this
evidence of any qualifications required to secure the place on the course
written consent from any financial sponsor if they have provided any funding for living costs or course fees within the last year
Process and fees
An application for a Child Student Visa from outside the UK costs £490 and usually takes no more than 3 weeks, while applications from within the UK (extensions and switches) also cost £490 but are usually resolved within 8 weeks. Depending on individual circumstances, it might be possible to get a decision within a matter of days by paying an additional fee for a priority or super priority service.
A healthcare surcharge will also be payable before a visa will be issued. The precise amount of the surcharge will depend on the length of the visa.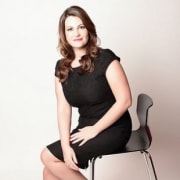 Neveen Galal
Neveen is a UK Immigration Solicitor with over 20 years experience in UK Immigration Law. She represents corporate and individual clients seeking assistance with any visa category to the UK. Neveen is a graduate of Westminster University, from which she was awarded the 2021 Westminster Alumni Outstanding Achievement Award.
Neveen's rapid career trajectory saw her progress at pace from paralegal to Head of Department level, and then to earning a place on her firm's Board of Directors by the age of 28. This achievement was recognised by Who's Who placing her in their directory of 'Britain's Business Elite' in 2008. Neveen then went on to establish her own boutique Immigration Law Firm in the City of London in 2015. She also co-founded the Hexagon Legal Network in 2017.
Neveen is passionate about all aspects of UK immigration law, and is committed to providing bespoke residence and citizenship solutions to citizens across the globe that wish to relocate to the UK. Neveen's immigration advisory services are predominately geared towards highly skilled workers and companies wishing to have a UK presence, however she and her team of experienced immigration advisors can also assist with partner-based applications, student visas and all other personal and business immigration matters.
If you would like to discuss your UK immigration matter or have any questions about your options for immigrating to the UK, you can book a consultation here.