Long-term Standard Visitor Visa
Many people plan to visit the UK on several occasions over a number of years and are looking for the convenience and security of not having to apply for a new Standard Visitor Visa before each trip.
A Long-term Standard Visitor Visa can be issued for as long as to ten years, offering the convenience and reassurance of being able to make multiple visits to the UK over a number of years on a single visa.
Long-term Standard Visitor Visa eligibility criteria
The eligibility criteria for a Long-term Standard Visitor Visa are similar to those for a Standard Visitor Visa or for visa-free visits to the UK.
When applying, you will need to provide the Home Office with evidence that:
you have enough funds to support yourself (and any dependants travelling with you) for your whole stay
you have a valid passport or other appropriate travel document for the entire duration of your planned stay
you intend to leave the UK when your visit ends
you are not planning to effectively live in the UK by making successive or frequent visits
you have taken a tuberculosis test if you live in certain countries, or have lived in those countries within the previous six months
You will also need to specify how long you wish your visa to be valid: 2 years, 5 years or 10 years. You will be expected to prove that you meet the eligibility criteria for the full duration that you have requested, and the Home Office may decide to grant you a visa for a shorter time if they are not satisfied with the supporting evidence you have provided.
Standard Visitor Visa costs and process
The Home Office fee for a Long-term Standard Visitor Visa depends on the duration of visa which you are applying for.
Applications for a 2-year visa cost £400; 5-year visas cost £771; while a 10-year long-term Standard Visitor visa will cost £963. No matter the total length of the visa issued, the length of each individual visit is limited to six months. If you need to visit the UK for longer than six months, such as for medical reasons, you can speak to one of our qualified UK immigration advisors to discuss your options.
You will need to submit your application no earlier than three months before you intend to travel to the UK. As part of the application process, you will need to go to a visa application centre, where you will be photographed and have your fingerprints taken.
Any dependants will also need to submit their own application and have their own appointment at the application centre.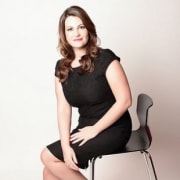 Neveen Galal
Neveen is a UK Immigration Solicitor with over 20 years experience in UK Immigration Law. She represents corporate and individual clients seeking assistance with any visa category to the UK. Neveen is a graduate of Westminster University, from which she was awarded the 2021 Westminster Alumni Outstanding Achievement Award.
Neveen's rapid career trajectory saw her progress at pace from paralegal to Head of Department level, and then to earning a place on her firm's Board of Directors by the age of 28. This achievement was recognised by Who's Who placing her in their directory of 'Britain's Business Elite' in 2008. Neveen then went on to establish her own boutique Immigration Law Firm in the City of London in 2015. She also co-founded the Hexagon Legal Network in 2017.
Neveen is passionate about all aspects of UK immigration law, and is committed to providing bespoke residence and citizenship solutions to citizens across the globe that wish to relocate to the UK. Neveen's immigration advisory services are predominately geared towards highly skilled workers and companies wishing to have a UK presence, however she and her team of experienced immigration advisors can also assist with partner-based applications, student visas and all other personal and business immigration matters.
If you would like to discuss your UK immigration matter or have any questions about your options for immigrating to the UK, you can book a consultation here.