Visit the UK for Medical Reasons
If you need to visit the UK for medical reasons, you can do so as a Standard Visitor for up to six months. 
You can visit the UK for medical reasons to:
have private medical treatment at a medical facility or hospital

You must be able to prove that you have a medical condition that needs to be treated or assessed in the UK, have made plans for the consultation or treatment, have enough money to cover all the costs, intend to leave the country once finished (or before your visa expires), and that you possess no danger to public health.
You must be able to present documentation from a doctor or consultant that confirms your condition, the estimated costs and length of the treatment or assessment, and where it will take place in the UK.

have treatment at an NHS hospital, as long as the care is covered by your own government under a reciprocal healthcare arrangement.

You will need to provide an authorisation form, issued by the government of your country, saying they will cover the costs of your treatment

donate an organ to a family member (for example: a sibling or parent) or someone you are close to, such as a partner or close friend. This includes being assessed for donor match suitability.

The person you're donating to must be legally allowed to be in the UK. If they are not a UK resident, the recipient should also check if they need to apply for a visa before entry to the UK

You will need a letter from a registered NHS consultant or General Medical Council specialist from the UK that confirms your relationship with the recipient, your donor match or suitability, and when and where the tests or transplant will take place. The letter cannot be more than 3 months old prior to your intended visit to the UK
How much does it cost to visit the UK for medical reasons?
Visiting the UK for medical reasons for up to 6 months is free. If your treatment will last longer than 6 months, you need to apply for a Standard Visitor visa.
If you apply for the visa before entry to the UK, a Standard Visitor visa for medical reasons allows you to stay up to 11 months for a fee of £200. 
If you're already in the UK on a 6-month Standard Visitor visa, and want to extend it to as much as 11 months, you can apply for an extension before your current visa expires. 
The fee for a visa extension is £1000. Whether you apply for the visa before entry or extend it during your stay, you are still only allowed to visit on a single visa for up to 11 months in total from the first day of entry. 
When visiting the UK for medical reasons, there is no limit on how many times you can extend your visa, but you will still need to pay the fee of £1000 every time you extend your stay.
Travel to the UK for medical reasons – checklist
If you're unsure whether you need a visa or how to apply for one, you can seek advice from one of our qualified migration agents below.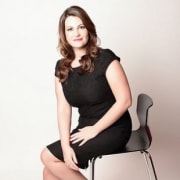 Neveen Galal
Neveen is a UK Immigration Solicitor with over 20 years experience in UK Immigration Law. She represents corporate and individual clients seeking assistance with any visa category to the UK. Neveen is a graduate of Westminster University, from which she was awarded the 2021 Westminster Alumni Outstanding Achievement Award.
Neveen's rapid career trajectory saw her progress at pace from paralegal to Head of Department level, and then to earning a place on her firm's Board of Directors by the age of 28. This achievement was recognised by Who's Who placing her in their directory of 'Britain's Business Elite' in 2008. Neveen then went on to establish her own boutique Immigration Law Firm in the City of London in 2015. She also co-founded the Hexagon Legal Network in 2017.
Neveen is passionate about all aspects of UK immigration law, and is committed to providing bespoke residence and citizenship solutions to citizens across the globe that wish to relocate to the UK. Neveen's immigration advisory services are predominately geared towards highly skilled workers and companies wishing to have a UK presence, however she and her team of experienced immigration advisors can also assist with partner-based applications, student visas and all other personal and business immigration matters.
If you would like to discuss your UK immigration matter or have any questions about your options for immigrating to the UK, you can book a consultation here.