Most applications for British citizenship by naturalisation or Indefinite Leave to Remain (ILR) will require that the applicant provide evidence that they have passed the Life in the UK test when submitting their application. Passing the test satsifies the requirement in UK law that those seeking naturalisation or settlement demonstrate "sufficient knowledge of life in the United Kingdom".
What is in the Life in the UK test?
The Life in the UK test consists of 24 multiple choice questions drawn from the following general topics:
UK values and principles
UK history
UK society and culture
UK government and legal systems
Responsibilities of UK citizens
All the questions are drawn from the information provided in the Home Office-approved Life in the United Kingdom – A Guide for New Residents, copies of which can be purchased from most reputable bookshops and online retailers in the UK. A typical set of Life in the UK test questions might expect you to be able to identify British democratic values from a list of options, as well as to know about important figures in British sport or the arts.
A score of 18 or more correct answers out of 24 (75% or higher) is considered a pass. Once you have passed the test, you will receive a reference number which you can use in any citizenship or ILR application to prove that you have met this requirement.
Life in the UK test exemptions
You are exempt from any requirement to pass the Life in the UK test if:
you are under 18
you are 65 or over
you have passed it already as part of a previous application
you can prove you have a long-term physical or mental health condition
Life in the UK test costs
The fee for the Life in the UK test is £50. Tests can be booked as little as three days in advance at any one of over 30 test centres around the UK. Bookings can be made online, but the test itself must be taken in person at a test centre.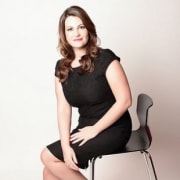 Neveen Galal
Neveen is a UK Immigration Solicitor with over 20 years experience in UK Immigration Law. She represents corporate and individual clients seeking assistance with any visa category to the UK. Neveen is a graduate of Westminster University, from which she was awarded the 2021 Westminster Alumni Outstanding Achievement Award.
Neveen's rapid career trajectory saw her progress at pace from paralegal to Head of Department level, and then to earning a place on her firm's Board of Directors by the age of 28. This achievement was recognised by Who's Who placing her in their directory of 'Britain's Business Elite' in 2008. Neveen then went on to establish her own boutique Immigration Law Firm in the City of London in 2015. She also co-founded the Hexagon Legal Network in 2017.
Neveen is passionate about all aspects of UK immigration law, and is committed to providing bespoke residence and citizenship solutions to citizens across the globe that wish to relocate to the UK. Neveen's immigration advisory services are predominately geared towards highly skilled workers and companies wishing to have a UK presence, however she and her team of experienced immigration advisors can also assist with partner-based applications, student visas and all other personal and business immigration matters.
If you would like to discuss your UK immigration matter or have any questions about your options for immigrating to the UK, you can book a consultation here.