Eligible Jobs for Global Business Mobility Visas
In order for an application for a Global Business Mobility category visa to be successful, applicants—particularly those seeking a Graduate Trainee Visa, UK Expansion Worker Visa or Secondment Worker Visa— must usually intend to work in a role that is listed by the Home Office as an eligible occupation.
If applying for a Service Supplier Visa, it may be possible to work in an occupation not on the eligible occupations list provided that the applicant is able to prove they have relevant qualifications or experience when they apply.
Some creative roles—such as artists, actors, dancers and interior designers—have been removed from the list of eligible occupations for a Global Business Mobility category visa. Individuals currently holding a Senior or Specialist Worker Visa on the basis of one of these removed roles are usually eligible to apply to extend their visa if they are still working in the same job.
Type of job
Example job titles
Chief executives and senior officials
Chief executive
Chief medical officer
Civil servant (grade 5 and above)
Vice president
Production managers and directors in manufacturing
Engineering manager
Managing director (engineering)
Operations manager (manufacturing)
Production manager
Production managers and directors in construction
Building Services manager
Construction manager
Director (building construction)
Owner (electrical contracting)
Production managers and directors in mining and energy
Operations manager (mining, water & energy)
Quarry manager
Financial managers and directors
Investment banker
Treasury manager
Marketing and sales directors
Marketing director
Sales director
Purchasing managers and directors
Bid manager
Purchasing manager
Advertising and public relations directors
Account director (advertising)
Head of public relations
Human resource managers and directors
Human resources manager
Personnel manager
Recruitment manager
Information technology and telecommunications directors
IT Director
Technical director (computer services)
Telecommunications director
Functional managers and directors not elsewhere classified
Manager (charitable organisation)
Research director
Financial institution managers and directors
Bank manager
Insurance manager
Managers and directors in transport and distribution
Fleet manager
Transport manager
Senior police officers
Chief superintendent (police service)
Detective inspector
Police inspector
Senior officers in fire, ambulance, prison and related services
Fire service officer (government)
Prison governor
Station officer (ambulance service)
Health services and public health managers and directors
Director of nursing
Health Service manager
Information manager (health authority: hospital service)
Social services managers and directors
Care manager (local government: social services)
Service manager (welfare services)
Chemical Scientists
Analytical chemist
Chemist
Development chemist
Industrial chemist
Research chemist
Biological scientists and biochemists
Biomedical scientist
Forensic scientist
Horticulturist
Microbiologist
Pathologist
Physical scientists
Geologist
Geophysicist
Medical physicist
Meteorologist
Oceanographer
Physicist
Seismologist
Social and humanities scientists
Anthropologist
Archaeologist
Criminologist
Epidemiologist
Geographer
Historian
Political scientist
Social scientist
Natural and social science professionals not elsewhere classified
Operational research scientist
Research associate (medical)
Research fellow
Researcher
Scientific officer
Scientist
Sports scientist
University researcher
Civil engineers
Building engineer
Civil engineer (professional)
Highways engineer
Petroleum engineer
Public health engineer
Site engineer
Structural engineer
Mechanical engineers
Aeronautical engineer (professional)
Aerospace engineer
Automotive engineer (professional)
Marine engineer (professional)
Mechanical engineer (professional)
Electrical engineers
Electrical engineer (professional)
Electrical surveyor
Equipment engineer
Power engineer
Signal engineer (railways)
Electronics engineers
Avionics engineer
Broadcasting engineer (professional)
Electronics engineer (professional)
Microwave engineer
Telecommunications engineer (professional)
Design and development engineers
Clinical engineer
Design engineer
Development engineer
Ergonomist
Research and development engineer
Production and process engineers
Chemical engineer
Industrial engineer
Process engineer
Production consultant
Production engineer
Engineering professionals not elsewhere classified
Acoustician (professional)
Ceramicist
Food technologist
Metallurgist
Patent agent
Project engineer
Scientific consultant
Technical engineer
Technologist
Traffic engineer
IT specialist managers
Data centre manager
IT manager
IT support manager
Network operations manager (computer services)
Service delivery manager
IT project and programme managers
Implementation manager (computing)
IT project manager
Programme manager (computing)
Project leader (software design)
IT business analysts, architects and systems designers
Business analyst (computing)
Data communications analyst
Systems analyst
Systems consultant
Technical analyst (computing)
Technical architect
Programmers and software development professionals
Analyst-programmer
Database developer
Games programmer
Programmer
Software engineer
Web design and development professionals
Internet developer
Multimedia developer
Web design consultant
Web designer
Information technology and telecommunications professionals not elsewhere classified
IT consultant
Quality analyst (computing)
Software tester
Systems tester (computing)
Telecommunications planner
Conservation professionals
Conservation officer
Ecologist
Energy conservation officer
Heritage manager
Marine conservationist
Environment professionals
Energy manager
Environmental consultant
Environmental engineer
Environmental protection officer
Environmental scientist
Landfill engineer
Research and development managers
Creative manager (research and development)
Design manager
Market research manager
Research manager (broadcasting)
Medical practitioners
(see also Health and Care Worker Visa)
Anaesthetist
Consultant (Hospital Service)
Doctor
General practitioner
Medical practitioner
Paediatrician
Psychiatrist
Radiologist
Surgeon
Psychologists
(see also Health and Care Worker Visa)
Clinical psychologist
Educational psychologist
Forensic psychologist
Occupational psychologist
Psychologist
Psychometrist
Pharmacists
(see also Health and Care Worker Visa)
Chemist (pharmaceutical)
Dispensary manager
Pharmaceutical chemist
Pharmacist
Pharmacy manager
Ophthalmic opticians
(see also Health and Care Worker Visa)
Ophthalmic optician
Optician
Optologist
Optometrist
Dental practitioners
(see also Health and Care Worker Visa)
Dental surgeon
Dentist
Orthodontist
Periodontist
Veterinarians
Veterinarian
Veterinary practitioner
Veterinary surgeon
Medical radiographers
(see also Health and Care Worker Visa)
Medical radiographer
Radiographer
Sonographer
Therapeutic radiographer
Vascular technologist
Podiatrists
(see also Health and Care Worker Visa)
Chiropodist
Chiropodist-podiatrist
Podiatrist
Health professionals not elsewhere classified
(see also Health and Care Worker Visa)
Audiologist
Dental hygiene therapist
Dietician-nutritionist
Family planner
Occupational health adviser
Paramedical practitioner
Physiotherapists
(see also Health and Care Worker Visa)
Electro-therapist
Physiotherapist
Physiotherapy practitioner
Occupational therapists
(see also Health and Care Worker Visa)
Occupational therapist
Speech and language therapists
(see also Health and Care Worker Visa)
Language therapist
Speech and language therapist
Speech therapist
Therapy professionals not elsewhere classified
(see also Health and Care Worker Visa)
Art therapist
Chiropractor
Cognitive behavioural therapist
Dance movement therapist
Family therapist
Nutritionist
Osteopath
Psychotherapist
Nurses
(see also Health and Care Worker Visa)
District nurse
Health visitor
Mental health practitioner
Nurse
Practice nurse
Psychiatric nurse
Staff nurse
Student nurse
Midwives
(see also Health and Care Worker Visa)
Midwife
Midwifery sister
Higher education teaching professionals
Fellow (university)
Lecturer (higher education, university)
Professor (higher education, university)
Tutor (higher education, university)
University lecturer
Further education teaching professionals
FE College lecturer
Lecturer (further education)
Teacher (further education)
Tutor (further education)
Secondary education teaching professionals
Deputy head teacher (secondary school)
Secondary school teacher
Sixth form teacher
Teacher (secondary school)
Primary and nursery education teaching professionals
Deputy head teacher (primary school)
Infant teacher
Nursery school teacher
Primary school teacher
Special needs education teaching professionals
Deputy head teacher (special school)
Learning support teacher
Special needs coordinator
Special needs teacher
Senior professionals of educational establishments
Administrator (higher education, university)
Bursar
Head teacher (primary school)
Principal (further education)
Registrar (educational establishments)
Education advisers and school inspectors
Curriculum adviser
Education adviser
Education officer
School inspector
Teaching and other educational professionals not elsewhere classified
Adult education tutor
Education consultant
Music teacher
Nursery manager (day nursery)
Owner (nursery: children's)
Private tutor
TEFL
Barristers and judges
Advocate
Barrister
Chairman (appeals tribunal, inquiry)
Coroner
Crown prosecutor
District judge
Solicitors
Managing clerk (qualified solicitor)
Solicitor
Solicitor-partner
Solicitor to the council
Legal professionals not elsewhere classified
Attorney
Justice's clerk
Lawyer
Legal adviser
Legal consultant
Legal counsel
Solicitor's clerk (articled)
Chartered and certified accountants
Accountant (qualified)
Auditor (qualified)
Chartered accountant
Company accountant
Cost accountant (qualified)
Financial controller (qualified)
Management accountant (qualified)
Management consultants and business analysts
Business adviser
Business consultant
Business continuity manager
Financial risk analyst
Management consultant
Business and financial project management professionals
Chief knowledge officer
Contracts manager (security services)
Project manager
Research support officer
Actuaries, economists and statisticians
Actuarial consultant
Actuary
Economist
Statistician
Statistical analyst
Business and related research professionals
Crime analyst (police force)
Fellow (research)
Games researcher (broadcasting)
Inventor
Business, research and administrative professionals not elsewhere classified
Civil servant (grade 6, 7)
Company secretary (qualified)
Policy adviser (government)
Registrar (government)
Architects
Architect
Architectural consultant
Chartered architect
Landscape architect
Town planning officers
Planning officer (local government: building and contracting)
Town planner
Town planning consultant
Quantity surveyors
Quantity surveyor
Surveyor (quantity surveying)
Chartered surveyors
Building surveyor
Chartered surveyor
Hydrographic surveyor
Land surveyor
Construction project managers and related professionals
Contract manager (building construction)
Project manager (building construction)
Transport planner
Social workers
(see also Health and Care Worker Visa)
Psychiatric social worker
Senior practitioner (local government: social services)
Social worker
Probation officers
Inspector (National Probation Service)
Probation officer
Youth justice officer
Welfare professionals not elsewhere classified
Children's guardian
Rehabilitation officer
Social services officer
Youth worker (professional)
Librarians
Chartered librarian
Librarian
Technical librarian
University librarian
Archivists and curators
Archivist
Conservator
Curator
Keeper (art gallery)
Museum officer
Quality control and planning engineers
Planning engineer
Quality assurance engineer
Quality control officer (professional)
Quality engineer
Quality assurance and regulatory professionals
Compliance manager
Financial regulator
Patent attorney
Quality assurance manager
Quality manager
Environmental health professionals
Air pollution inspector
Environmental health officer
Food inspector
Public health inspector
Technical officer (environmental health)
Journalists, newspaper and periodical editors
Broadcast journalist
Editor
Journalist
Radio journalist
Reporter
Public relations professionals
Account manager (public relations)
Information officer (public relations)
PR consultant
Press officer
Public relations officer
Advertising accounts managers and creative directors
Account manager (advertising)
Advertising Manager
Campaign Manager
Creative Director
Projects Manager (advertising)
Paramedics
(see also Health and Care Worker Visa)
Ambulance paramedic
Emergency care practitioner
Paramedic
Paramedic-ECP
Musicians
Composer
Musician
Organist
Pianist
Song writer
Violinist
Arts officers, producers and directors
Film editor
Production assistant (broadcasting)
Studio manager
Television producer
Theatrical agent
Aircraft pilots and flight engineers
Airline pilot
First officer (airlines)
Flight engineer
Flying instructor
Helicopter pilot
Brokers
Foreign exchange dealer
Insurance broker
Investment administrator
Stockbroker
Trader (stock exchange)
Finance and investment analysts and advisers
Financial adviser
Financial analyst
Financial consultant
Mortgage adviser
Pensions consultant
Taxation experts
Tax adviser
Tax consultant
Tax inspector
Taxation specialist
Financial accounts managers
Accounts manager
Audit manager
Credit manager
Fund manager
Relationship manager (bank)
Sales accounts and business development managers
Account manager (sales)
Area sales manager
Business development manager
Product development manager
Sales manager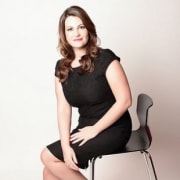 Neveen Galal
Neveen is a UK Immigration Solicitor with over 20 years experience in UK Immigration Law. She represents corporate and individual clients seeking assistance with any visa category to the UK. Neveen is a graduate of Westminster University, from which she was awarded the 2021 Westminster Alumni Outstanding Achievement Award.
Neveen's rapid career trajectory saw her progress at pace from paralegal to Head of Department level, and then to earning a place on her firm's Board of Directors by the age of 28. This achievement was recognised by Who's Who placing her in their directory of 'Britain's Business Elite' in 2008. Neveen then went on to establish her own boutique Immigration Law Firm in the City of London in 2015. She also co-founded the Hexagon Legal Network in 2017.
Neveen is passionate about all aspects of UK immigration law, and is committed to providing bespoke residence and citizenship solutions to citizens across the globe that wish to relocate to the UK. Neveen's immigration advisory services are predominately geared towards highly skilled workers and companies wishing to have a UK presence, however she and her team of experienced immigration advisors can also assist with partner-based applications, student visas and all other personal and business immigration matters.
If you would like to discuss your UK immigration matter or have any questions about your options for immigrating to the UK, you can book a consultation here.