A family visa permits individuals to live with a family member in the UK for longer than six months. Visits to family shorter than six months can be permissible as a Standard Visitor, but whether this will be on a visa or visa-free basis will depend on your personal circumstances.
Family visas are appropriate for individuals wishing to join:
their spouse or partner
their fiancé(e) or proposed civil partner
their parent
their child
a relative who will be providing long-term care
There is a separate 'family reunion' process for individuals wishing to join a parent or partner who has been given humanitarian protection or leave to remain as a refugee in the UK.
Family visas are not appropriate for individuals whose family member is on a student visa or work visa. Those wishing to join family members temporarily in the UK on a student or work visa should instead apply for the right to stay as their family member's dependant.
Apply for a Family Visa as a spouse or partner
To apply for a Family Visa on this basis, both you and your spouse or partner must be over 18 and intending to live together in the UK permanently after you apply.
In addition, your partner must either:
be a British citizen (or Irish citizen)
be 'settled' in the UK i.e. have Indefinite Leave to Remain, Settled Status or other acquired permanent residence right
have 'pre-Settled Status' under the EU Settlement Scheme
hold a Turkish Worker or Turkish Businessperson visa
have permission to remain or stay as a refugee or person with humanitarian protection
You will also usually be expected to prove that:
You are in a marriage or civil partnership that is recognised in the UK
You have been living together in a relationship for a minimum of two years
You will marry or become civil partners within 6 months of arriving in the UK
The Home Office will require strong documentary evidence of the existence of your relationship, such as a marriage certificate, shared bills, or bank statements confirming you live at the same address. 'Personal' evidence such as social media posts, photographs, travel tickets or text messages between you and your partner are not considered strong evidence of a relationship.
Partner or spouse Family Visas are usually valid for two years and 9 months. Family visas issued on the basis of a planned marriage or civil partnership are valid for 6 months.
Extending or switching to a Family Visa 
If you originally came to the UK on a different visa, such as a Skilled Worker Visa, you may be able to switch from that visa to a family visa in order to stay with your spouse, partner, parent or child. If you wish to switch to a family visa, you must do so before your current visa and permission to stay in the UK expires.
If you are already in the UK on a family visa, you can apply for an extension as long as you still have some time remaining on that visa when you apply. If you are applying to stay with the same family member, only 28 days of your current visa will be carried over to any new visa.
Family Visa costs
Family visa fees vary depending on the type of family member you are applying to stay with, as well as if you are applying from within or outside the UK.
For all applications made from within the UK, the fee is £1048. Adding dependants to your application will cost an additional £1048 per person.
From outside the UK, an application for a family visa to join your partner, parent or child costs £1846. Any dependants added to your application will cost an additional £1846 per person.
If you are applying from outside the UK as an adult who needs to be cared for by a relative, the fee could be as high as £3250.
Most applicants will also have to pay an additional healthcare surcharge before a visa will be granted.
Family Visa application process
Applications from outside the UK are usually processed within 24 weeks, while those made from within the UK are usually considered within 8 weeks. A super priority service is available at an additional cost of £800, which usually guarantees a decision within one to two working days.
Aside from the overall workload and resourcing of UK Visas & Immigration, the main factor in determining how long it will take to receive a decision on your application is usually its complexity. Your application may take longer if the Home Office determines:
that you cannot sufficiently prove your English language ability
that you do not meet the minimum income requirements
that your application is lacking sufficient supporting evidence
if you have a criminal record
that you need to attend an interview with Home Office staff
that your personal circumstances require more detailed scrutiny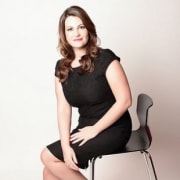 Neveen Galal
Neveen is a UK Immigration Solicitor with over 20 years experience in UK Immigration Law. She represents corporate and individual clients seeking assistance with any visa category to the UK. Neveen is a graduate of Westminster University, from which she was awarded the 2021 Westminster Alumni Outstanding Achievement Award.
Neveen's rapid career trajectory saw her progress at pace from paralegal to Head of Department level, and then to earning a place on her firm's Board of Directors by the age of 28. This achievement was recognised by Who's Who placing her in their directory of 'Britain's Business Elite' in 2008. Neveen then went on to establish her own boutique Immigration Law Firm in the City of London in 2015. She also co-founded the Hexagon Legal Network in 2017.
Neveen is passionate about all aspects of UK immigration law, and is committed to providing bespoke residence and citizenship solutions to citizens across the globe that wish to relocate to the UK. Neveen's immigration advisory services are predominately geared towards highly skilled workers and companies wishing to have a UK presence, however she and her team of experienced immigration advisors can also assist with partner-based applications, student visas and all other personal and business immigration matters.
If you would like to discuss your UK immigration matter or have any questions about your options for immigrating to the UK, you can book a consultation here.