Short-term Study Visas are intended for individuals who want to study English in the UK for a period of between 6 months and 11 months.
Individuals wishing to study English in the UK for less than 6 months may instead be able to do so as a 'Standard Visitor'. While some people are able to enter the UK as a Standard Visitor without a visa, others may need to apply for and be granted a Standard Visitor Visa before travelling to the UK. Whether you require a visa or not for short visits to the UK will depend on your nationality and other personal circumstances.
Those wishing to study or attend a course for a subject other than the English language for longer than 6 months should instead consider whether they need instead to apply for a Student Visa.
Required documents
When applying for a Short-term Study Visa, the Home Office must be supplied with:
a valid passport or other travel document
evidence of being able to financially support oneself for the duration of the trip
details of travel and accommodation plans

NB: evidence of your intentions is usually sufficient; you do not need to provide proof that flights or accommodation have been booked and paid for before you apply

proof that you have paid any course fees, or have enough money to do so
If applicable, you may also need to submit the following:
tuberculosis test results, if you are from a country where the UK requires this
if you are under 18:

contact details for a parent or guardian in your home country
written consent from your parent/s or guardian if you are travelling to the UK alone or with a third party
Process and fees
An application for a Short-term Study Visa must be made from outside the UK, and no more than three months before your intended date of travel to the UK.
Applicants will have to visit a visa application centre in order to have their photographs and fingerprints taken. Once the application and all supporting information (including photograph and fingerprints) have been submitted to the Home Office, decisions are usually made and communicated within three weeks. Depending on which visa application centre you use, it may be possible to pay an additional fee for a premium or super premium service in order to get a decision within a matter of days rather than weeks.
The standard Home Office fee for a Short-term Study Visa is £200. Applicants will also have to pay a healthcare surcharge in advance of receiving their visa.
Restrictions
A Short-term Study Visa does not permit holders to change course once they arrive in the UK, study at a publicly-funded school or do any paid or unpaid work while in the UK. Holders are not permitted to bring members of their family with them to the UK as dependants on this visa.
This visa is not eligible to be extended. If holders wish to stay in the UK after their Short-term Study Visa expires they should consider applying to switch to another visa well in advance of the expiry date.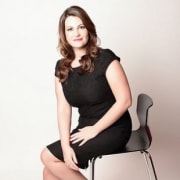 Neveen Galal
Neveen is a UK Immigration Solicitor with over 20 years experience in UK Immigration Law. She represents corporate and individual clients seeking assistance with any visa category to the UK. Neveen is a graduate of Westminster University, from which she was awarded the 2021 Westminster Alumni Outstanding Achievement Award.
Neveen's rapid career trajectory saw her progress at pace from paralegal to Head of Department level, and then to earning a place on her firm's Board of Directors by the age of 28. This achievement was recognised by Who's Who placing her in their directory of 'Britain's Business Elite' in 2008. Neveen then went on to establish her own boutique Immigration Law Firm in the City of London in 2015. She also co-founded the Hexagon Legal Network in 2017.
Neveen is passionate about all aspects of UK immigration law, and is committed to providing bespoke residence and citizenship solutions to citizens across the globe that wish to relocate to the UK. Neveen's immigration advisory services are predominately geared towards highly skilled workers and companies wishing to have a UK presence, however she and her team of experienced immigration advisors can also assist with partner-based applications, student visas and all other personal and business immigration matters.
If you would like to discuss your UK immigration matter or have any questions about your options for immigrating to the UK, you can book a consultation here.