Indefinite Leave to Remain
Indefinite Leave to Remain, or ILR, is the formal name for the most common form of 'settlement' in the UK. Individuals who are granted ILR are able to live, study and work in the UK with no time limits and no requirement to renew their status like there is with a visa. Most people who are granted ILR are also able to apply for state support in the form of benefits, providing they meet the relevant eligibility criteria.
Most people who are eligible to apply for ILR will have lived and worked in the UK for at least five years, although this period can be reduced to three years for holders of Global Talent or Innovator visas, and as little as two years for Tier 1 visa holders.
ILR is also a possibility for people who have family in the UK (such as a partner, parent, child or other close relative) who already have ILR, or who are a British citizen. Consideration for granting ILR is also given where an applicant has difficult personal circumstances, such as having ended a relationship due to domestic violence or where their spouse or partner has passed away.
Other circumstances which may make someone eligible to apply for ILR include:
Being a refugee
Returning to the UK after previously having had ILR
Having served in the UK military
Having previously been granted a visa on the basis of your private life
Important: Indefinite Leave to Remain is similar to but legally distinct from Settled Status, which is a specific form of leave to remain made available to qualifying EU and EEA nationals due to the UK's withdrawal from the EU in 2021.
Indefinite Leave to Remain application process
The exact process and requirements for ILR will vary depending on the basis for your application. At a minimum, you should expect to prove that:
You have lived in the UK for the majority of the period which makes you eligible for ILR
You and/or your spouse satisfy any minimum income requirements
If you are aged between 18 and 64, you will also need:
To take and pass the 'Life in the UK' test
To prove a minimum level of English language ability
You are usually able to include children and dependants in your application, providing they are eligible. It is generally only permitted to add children over the age of 18 to your application if they were under 18 when they were first permitted to be in the UK as your dependant, and if they are not married and do not have children of their own.
The time taken to reach a decision on an application will vary depending on the complexity of each individual case and the current workload and backlog of UK Visas and Immigration. Decisions can take up to six months, though premium services are available which can guarantee decisions within as little as two working days.
Indefinite Leave to Remain fees
ILR application fees are usually around £2885 per individual applying. Where the priority service is available, you are able to pay an additional £500 in order to receive a decision within five working days. Where the super priority service is available, you can get a decision within two working days at an extra cost of £800.
Application fees are non-refundable if your application is rejected and must be paid again if you wish to submit a new application.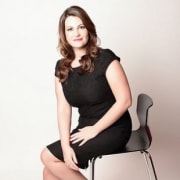 Neveen Galal
Neveen is a UK Immigration Solicitor with over 20 years experience in UK Immigration Law. She represents corporate and individual clients seeking assistance with any visa category to the UK. Neveen is a graduate of Westminster University, from which she was awarded the 2021 Westminster Alumni Outstanding Achievement Award.
Neveen's rapid career trajectory saw her progress at pace from paralegal to Head of Department level, and then to earning a place on her firm's Board of Directors by the age of 28. This achievement was recognised by Who's Who placing her in their directory of 'Britain's Business Elite' in 2008. Neveen then went on to establish her own boutique Immigration Law Firm in the City of London in 2015. She also co-founded the Hexagon Legal Network in 2017.
Neveen is passionate about all aspects of UK immigration law, and is committed to providing bespoke residence and citizenship solutions to citizens across the globe that wish to relocate to the UK. Neveen's immigration advisory services are predominately geared towards highly skilled workers and companies wishing to have a UK presence, however she and her team of experienced immigration advisors can also assist with partner-based applications, student visas and all other personal and business immigration matters.
If you would like to discuss your UK immigration matter or have any questions about your options for immigrating to the UK, you can book a consultation here.