If you have spent a significant amount of time living in the UK, you might already consider it your home and want to secure the ability to remain in the UK on a more permanent basis. Providing that you have been in the UK for at least five years, you might be eligible to apply for British citizenship. Alternatively, you may also be able to apply for settlement (formally referred to as 'indefinite leave to remain' or ILR) if you have been living in the UK for as little as two years.
Because of the long-term benefits offered by citizenship and ILR, application fees tend to be expensive and non-refundable, from up to £1500 for citizenship applications to as much as £2885 for ILR.
Book a consultation with our trusted UK immigration solicitor to discuss your specific needs and find out your options before making an application for British citizenship or Indefinite Leave to Remain.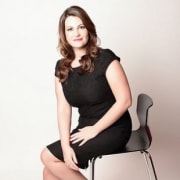 Neveen Galal
Neveen is a UK Immigration Solicitor with over 20 years experience in UK Immigration Law. She represents corporate and individual clients seeking assistance with any visa category to the UK. Neveen is a graduate of Westminster University, from which she was awarded the 2021 Westminster Alumni Outstanding Achievement Award.
Neveen's rapid career trajectory saw her progress at pace from paralegal to Head of Department level, and then to earning a place on her firm's Board of Directors by the age of 28. This achievement was recognised by Who's Who placing her in their directory of 'Britain's Business Elite' in 2008. Neveen then went on to establish her own boutique Immigration Law Firm in the City of London in 2015. She also co-founded the Hexagon Legal Network in 2017.
Neveen is passionate about all aspects of UK immigration law, and is committed to providing bespoke residence and citizenship solutions to citizens across the globe that wish to relocate to the UK. Neveen's immigration advisory services are predominately geared towards highly skilled workers and companies wishing to have a UK presence, however she and her team of experienced immigration advisors can also assist with partner-based applications, student visas and all other personal and business immigration matters.
If you would like to discuss your UK immigration matter or have any questions about your options for immigrating to the UK, you can book a consultation here.