The UK Healthcare Surcharge
Since April 2015, applicants for certain UK visas have been required to pay a healthcare surcharge (sometimes also called an 'immigration health surcharge' or 'IHS') in addition to the standard visa application fee. Payment of the surcharge entitles successful visa applicants to access the National Health Service (NHS), the UK's public healthcare system.
Eligibility to access the NHS is usually based on whether an individual is 'ordinarily resident' in the UK. Visa holders who are exempt from paying the healthcare surcharge will therefore usually still be able to eligible to access public healthcare in the UK.
While much NHS care is free at the point of use (e.g. doctors appointments, diagnostic tests, emergency treatment), certain services such as dental treatment, eye care and prescriptions usually require payment of an additional fee.
Will I need to pay the healthcare surcharge?
If you are applying for a visa from outside the UK which will last for longer than 6 months, or for any length of time from inside the UK, you will usually need to pay the healthcare surcharge.
You may have healthcare cover as part of your travel insurance, or specific health insurance from a UK or international provider. While you may choose to rely on private coverage for any healthcare needs while in the UK rather than on the NHS, this will not affect any obligation to pay the healthcare surcharge.
You must pay the healthcare surcharge if instructed to do so by UK Visas and Immigration. Failure to do so will result in your visa or settlement application being rejected.
Individuals in the following circumstances will also not need to pay the healthcare surcharge:
applicants for short visas (under 6 months) who are applying from outside the UK
applicants for visitor visas
applicants for permanent settlement
applicants to the EU Settlement Scheme
diplomats or members of visiting armed forces who are not subject to immigration control
dependants of someone in the UK armed forces or another country's armed forces who is not subject to immigration control
applicants for visas for the Isle of Man, the Bailiwick of Jersey or the Bailiwick of Guernsey
asylum seekers and applicants for humanitarian protection (and their dependants)
domestic workers who are victims of human trafficking or slavery
How much is the UK healthcare surcharge?
The healthcare surcharge is calculated based on the intended length of the visa you are applying for. Note that the length of your visa may be longer than the period of study or employment that it is based on.
The basic healthcare surcharge is set at £624 per year for most visa applications. A lower surcharge of £470 per year is applied to students, Youth Mobility Scheme applicants and individuals aged under 18. A reduced half-rate is available for individuals applying from inside the UK for a visa of 6 months or less.
These amounts are subject to change, as the UK Government can choose to increase the healthcare surcharge at any time.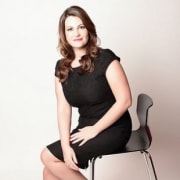 Neveen Galal
Neveen is a UK Immigration Solicitor with over 20 years experience in UK Immigration Law. She represents corporate and individual clients seeking assistance with any visa category to the UK. Neveen is a graduate of Westminster University, from which she was awarded the 2021 Westminster Alumni Outstanding Achievement Award.
Neveen's rapid career trajectory saw her progress at pace from paralegal to Head of Department level, and then to earning a place on her firm's Board of Directors by the age of 28. This achievement was recognised by Who's Who placing her in their directory of 'Britain's Business Elite' in 2008. Neveen then went on to establish her own boutique Immigration Law Firm in the City of London in 2015. She also co-founded the Hexagon Legal Network in 2017.
Neveen is passionate about all aspects of UK immigration law, and is committed to providing bespoke residence and citizenship solutions to citizens across the globe that wish to relocate to the UK. Neveen's immigration advisory services are predominately geared towards highly skilled workers and companies wishing to have a UK presence, however she and her team of experienced immigration advisors can also assist with partner-based applications, student visas and all other personal and business immigration matters.
If you would like to discuss your UK immigration matter or have any questions about your options for immigrating to the UK, you can book a consultation here.