Visit the UK for a Permitted Paid Engagement
If you are an expert in your profession and have been invited by a UK-based organisation or client to do a paid engagement in the UK, you may be allowed to enter the country as a Permitted Paid Engagement Visitor without having to apply for a visa. 
Whether or not you need a visa depends on your nationality.
If you do require a Permitted Paid Engagement Visitor visa, this costs £115 and allows you to stay for up to 1 month. The earliest you can apply is 3 months before you travel and you won't be able to extend your stay in the UK once you've arrived.
What you can do in the UK as a Permitted Paid Engagement Visitor
You can be invited and paid by a UK-based organisation or client as a professional:
entertainer, artist, or musician – where you will be undertaking activities such as performing; presenting your work to the public or other professionals; giving lectures; joining judging or debate panels; or taking part in a conference for professionals.

A 'professional artist' is defined by the UK Government as anyone working in the creative or performing arts, such as photographers, models, stylists, set designers, make-up artists, poets, etc.

Athlete

– where you will be paid to do an activity that directly relates to your sporting profession, such as taking part in a sporting event. 

qualified lawyer

– where you will be paid by a client to represent them in the UK at a court or tribunal hearing, arbitration, or some other form of legal dispute resolution.  

to give a lecture or series of lectures about your area of expertise –

though please note that you will

not

be able to accept any employment offers from your host organisation during your stay

academic

– where you may be assessing or examining students or are visiting in order to chair or take part in selection panels.

air pilot examiner – where you are visiting on behalf of your country's national aviation authority in order to examine UK-based air pilots to determine if they meet the national aviation regulatory requirements of your country.

What you cannot do in the UK as a Permitted Paid Engagement Visitor
do any paid work that is unrelated to your main overseas job or area of expertise

study

live in the UK for extended periods

claim any public funds (benefits)

pass through the UK to another country (if you need to transit through the UK to another country, you can apply for the

'Visitor in Transit visa'

for £64)

marry or register a civil partnership, or give notice of marriage or civil partnership (you will need to apply for a Marriage Visitor visa)
Additional requirements for Permitted Paid Engagement Visitors
You must be at least 18 years old

You must leave the UK at the end of your visit

You must be able to support yourself financially during your stay or have secured funding for the full trip

You must not have any intention of making the UK your main home

If you're eligible for entry without a visa as a Permitted Paid Engagement Visitor, you need to get a stamp in your passport from a Border Force officer when you enter the UK (you can't use the ePassport gates)
If you have ever previously been refused entry to the UK or have a criminal record, you may want to apply for a Permitted Paid Engagement Visitor Visa even if you might otherwise think you do not need one.
If you're unsure whether you need a visa or how to apply, you can seek advice from one of our qualified migration agents below.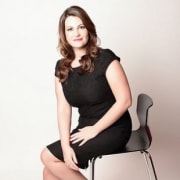 Neveen Galal
Neveen is a UK Immigration Solicitor with over 20 years experience in UK Immigration Law. She represents corporate and individual clients seeking assistance with any visa category to the UK. Neveen is a graduate of Westminster University, from which she was awarded the 2021 Westminster Alumni Outstanding Achievement Award.
Neveen's rapid career trajectory saw her progress at pace from paralegal to Head of Department level, and then to earning a place on her firm's Board of Directors by the age of 28. This achievement was recognised by Who's Who placing her in their directory of 'Britain's Business Elite' in 2008. Neveen then went on to establish her own boutique Immigration Law Firm in the City of London in 2015. She also co-founded the Hexagon Legal Network in 2017.
Neveen is passionate about all aspects of UK immigration law, and is committed to providing bespoke residence and citizenship solutions to citizens across the globe that wish to relocate to the UK. Neveen's immigration advisory services are predominately geared towards highly skilled workers and companies wishing to have a UK presence, however she and her team of experienced immigration advisors can also assist with partner-based applications, student visas and all other personal and business immigration matters.
If you would like to discuss your UK immigration matter or have any questions about your options for immigrating to the UK, you can book a consultation here.