Employer Guidance – UK Visa Sponsorship
Most businesses wishing to employ someone from outside the UK to work for them will need to obtain a sponsor licence, as well as fulfil certain obligations. A licenced sponsor is required for many UK work visas, including the Senior or Specialist Worker Visa, Skilled Worker Visa and UK Expansion Worker Visa.
Applicants for a licence to sponsor employees must not have any unspent criminal convictions for crimes such as fraud, money laundering or immigration offences, nor can they have had a previous sponsor licence revoked within the previous 12 months. They must also have suitable processes and personnel in place to ensure that the responsibilities of a sponsor are being met.
If you or your business are considering applying for a licence to sponsor applicants for UK work visas, our qualified UK immigration solicitors are on hand to help you understand what options are best for you.
Responsibilities of a UK visa sponsor
Before issuing a licence to sponsor applicants for work visas in the UK, the Home Office will need to be satisfied that any employer applying for a licence has demonstrated that they are able to fulfil certain responsibilities. These include:
ensuring that foreign workers have the correct skills, accreditations or qualifications, and that documents to prove this are kept on record
only sponsoring workers for jobs which are eligible for UK work visas
informing the Home Office if workers they have sponsored are not abiding by the conditions of their visa
maintaining proper HR processes to monitor employees' right to work in the UK, their attendance, and contact details
reporting any changes to the business—including a takeover or insolvency—to the Home Office
abiding by special rules for the sponsoring of workers under the age of 18
The Home Office can withdraw, suspend or downgrade a sponsor licence at any time if they determine that a sponsor is not fulfilling these responsibilities.
Choosing the right licence
Employers looking to apply for a sponsor licence should decide whether they want to be able to sponsor 'workers' (for long-term or skilled work) or 'temporary workers' (for specific temporary employment). It is possible to get a licence that permits you to sponsor workers in one or both categories.
'Worker' licences are usually intended for sponsoring people doing skilled work, whether short- or long-term. Employers can apply for a 'worker' sponsor licence if they want to sponsor individuals applying for:
Minister of Religion visa
International Sportsperson visa
'Temporary worker' licences allow the sponsoring of individuals on a temporary basis, and are appropriate for applicants for:
Religious Worker visa
Government Authorised Exchange visa
International Agreement visa
Sponsors will be informed by the Home Office for which specific route/s they are permitted to sponsor applications.
Application process and fees
Applications for a sponsor licence should be accompanied by sufficient supporting documentation, the amount and nature of which will vary depending on the specific type/s of visa you intend to sponsor. You may wish to speak to a qualified UK immigration solicitor to get the best possible understanding of what you will need and what type of sponsor licence is best for your company.
The fee for submitting a sponsor licence application varies depending on the type of licence and the size of the organisation applying.
| | | |
| --- | --- | --- |
| Licence Type | Fee for small/charitable sponsor | Fee for medium/large sponsor |
| Worker | £536 | £1476 |
| Temporary Worker | £536 | £536 |
| Worker & Temporary Worker | £536 | £1476 |
| Add Worker to Temporary Worker licence | £0 | £940 |
| Add Temporary Worker to Worker licence | £0 | £0 |
Small sponsors usually have 50 or fewer employees, a turnover of less than £10,000,000 or total assets worth less than £5,000,000. Charitable sponsors must be registered in the UK unless exempt/excepted, or certain recognised religious charitable organisation.
Sponsors may also have to pay an 'immigration skills charge' for sponsorship of individuals applying for a Skilled Worker Visa or a Senior or Specialist Worker Visa if the applicant is applying from outside the UK and intending to work for more than 6 months, or they are applying from inside the UK. For small or charitable sponsors, the immigration skills charge is £364 for the first 12 months and £182 for each additional six months. For medium or large sponsors, the chrage is £1000 for the first year and £500 for every additional six months.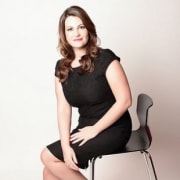 Neveen Galal
Neveen is a UK Immigration Solicitor with over 20 years experience in UK Immigration Law. She represents corporate and individual clients seeking assistance with any visa category to the UK. Neveen is a graduate of Westminster University, from which she was awarded the 2021 Westminster Alumni Outstanding Achievement Award.
Neveen's rapid career trajectory saw her progress at pace from paralegal to Head of Department level, and then to earning a place on her firm's Board of Directors by the age of 28. This achievement was recognised by Who's Who placing her in their directory of 'Britain's Business Elite' in 2008. Neveen then went on to establish her own boutique Immigration Law Firm in the City of London in 2015. She also co-founded the Hexagon Legal Network in 2017.
Neveen is passionate about all aspects of UK immigration law, and is committed to providing bespoke residence and citizenship solutions to citizens across the globe that wish to relocate to the UK. Neveen's immigration advisory services are predominately geared towards highly skilled workers and companies wishing to have a UK presence, however she and her team of experienced immigration advisors can also assist with partner-based applications, student visas and all other personal and business immigration matters.
If you would like to discuss your UK immigration matter or have any questions about your options for immigrating to the UK, you can book a consultation here.